Besides being a talented novelist, our guest today is a book marketing guru. Stacey Cochran's television show, which offers detailed interviews with some of the best suspense novelists working today, airs in Wake County to 90,000 households, and then on YouTube for a global audience. He's here to share some tips about self-promotion for authors, especially on television. Feel free to grill him; he'll be sticking around to answer questions.

-Marcus Sakey

-----------------

First off, thanks to all the members of The Outfit for having me today; not only are you all extraordinarily gifted writers, you're extraordinarily generous as well. Thanks so much for the opportunity.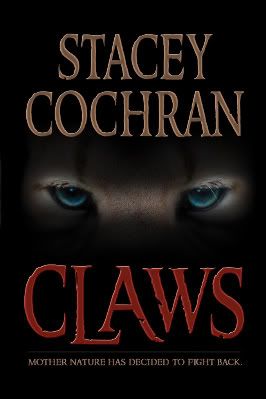 Some of you have probably seen the interviews I've done over the past two years. We've had Michael Connelly, J.A. Jance, Jeffery Deaver, John Hart, Margaret Maron, Carl Hiaasen, and many others on the show. 40 total episodes. So today I'd like to talk about some of the things I've learned that you can do to both land an interview and do yours well.


Figure out who the program director is and address them personally. Most radio and television stations have a director in charge of programming, and the stations have websites. A few years ago, I looked up every NPR affiliate across the country and looked up online the name of each program director at each station. If you address an e-mail to the program director, chances are you'll get a response. If you can't find a director of programming, you might try the host or news director.




For a TV interview, make sure you show up on time. Usually ten to fifteen minutes early is ideal. If it's a Live broadcast, you probably want to arrive closer to twenty minutes early so they can do a sound check and make sure your lighting levels are right.




Keep your answers under 90 seconds. I usually try to tell our guests this before we get started, but some hosts aren't going to. Nothing can turn off an audience faster than an answer that goes on too long. That said, a good host is going to cut you off if you start rambling. My advice? Don't make them.




If you have time, be sure to introduce yourself to the folks working behind the camera. These people talk after a guest leaves, and if you come off as an asshole, a lot of times they'll say as much once you leave the set. (Better yet, bring free copies of your book to hand out and sign.)




Make eye contact with your interviewer, not the camera. We've all seen folks who don't know where to look when they're on camera. Unless you've been given the green light to address the television audience, keep your focus on the person asking you the questions.




For crime fiction authors, you might consider looking up who the crime reporter is at a local TV station. At our station in Raleigh, for example, our crime reporter is a published author of true crime. A crime reporter might be inclined to respond to a crime fiction author's request for an interview…. and most veteran reporters are given the freedom to develop their own stories. Your book could be their story.




Be sure to follow up your interview a few weeks later with a simple e-mail to say thanks to the folks you met at the station. This simple step goes so far towards creating a friend and ally.




If time allows, you might ask the host, crew, or program director if they'd like to get a bite to eat afterwards. You'd better believe if Michael Connelly asked me if I wanted to get a bite to eat, I'd say "yes." And as a local, I can steer him toward the other media outlets in town and the right bookstore managers to talk to.

So, who are some of your favorite interviewers of all time? I'm a huge fan of Letterman, Carson, Merv Griffin. I love Terry Gross on NPR's Fresh Air. Charlie Rose would be really, really good if he could inject some humor into his style. And of course Larry King is the greatest. How about you…who is your favorite interviewer? Or do you have any other questions about television, or how to land and nail an interview?